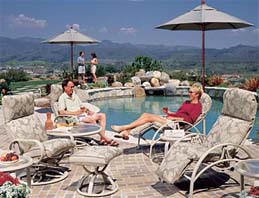 Patio4Less is the Internet showroom of one of Michigan's most prestigious retailers of patio and indoor/outdoor furniture. We've built our business on great prices and extraordinary customer service for over 55 years. No matter where you live, you'll get a similar level of personal service and terrific pricing that our regular customers receive every day.

Just call one of our experienced and knowledgeable Sales Associates before you buy anywhere else.
We'll match any competitor's price and
still surpass their level of service!
Six Months Same As Cash

No Payments!-No Interest!
For Qualified Purchases.
Ask a Sales Associates for details
Call us before you
buy anywhere else!

(800) 494-1574

Copyright 2022, All Rights Reserved